Dr John Lawlor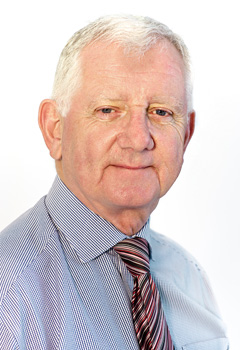 Dr John Lawlor
B.D.S, N.U.I., F.D.S., R.C.S.,(ENG), DIP. ORTH. R.C.S.(ENG), .F.F.D. R.C.S.(IRL.)
Orthodontic Specialist
Clinic Hours:
Monday & Tuesday: 08.30 – 17.00
Office Hours:
Tuesday – Friday: 09.00 – 17.00
Telephone: 01 496 7111
Fax: 01 496 7100
Dr John Lawlor, Orthodontist, founded The Northbrook Clinic in 1993 with the aim of bringing together top specialists under one roof to deliver a full and comprehensive facility covering all aspects of dentistry. Two decades later, The Northbrook Clinic is known as a centre of excellence and treats patients from all over Ireland.
Dr Lawlor was the first person to introduce the Cone Beam CT Scanner into Irish dentistry and this technology continues to play an increasingly important role in dentistry as it captures a clear picture of bone and nerves while administering reduced radiation dosage. Dr Lawlor also delivers courses for dentists on the use of CTs in dentistry.
A graduate of National University Ireland, Dublin, Dr Lawlor spent a year in general practice in London and South Africa and worked his way to the level of Consultant in Orthodontics at Manchester Dental Hospital. In 1978 Dr Lawlor returned to Ireland and took up the post of Senior Lecturer at the Dublin Dental School. He was involved in the development of the MSc Orthodontics at the Dublin Dental Hospital and supervised the MSc and M.Orth post-graduated courses at the Dublin Dental School for many years.
In his spare time Dr Lawlor enjoys fly fishing and fly tying, golf, skiing, scuba diving, hill walking, and reading.
Services include:
Orthodontics for children and teenagers
Braces for adults
Ceramic braces
Invisible braces
Damon brace
Orthognathic Surgery