Mr Cliff Beirne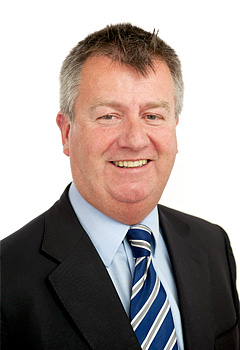 Mr Cliff Beirne
F.F.D, F.R.C.S., F.F.S.E.M
Consultant Oral & Maxillofacial Surgeon
Clinic Hours:
Tuesday: Afternoon
Office Hours:
Monday – Friday: 09.00 – 17.00
Telephone: 01 295 1773
Fax: 01 296 0960




Mr Cliff Beirne is currently Consultant Maxillofacial Surgeon at the Santry Sport's Clinic. He previously held this position at Beaumont Hospital and St. James's Hospital from 1997-2007.  His specialist interests include general oral and maxillofacial surgery, tempo-mandibular joint surgery and facial trauma.
Mr Beirne is a Board Member of the Faculty of Sports and Exercise Medicine, College of Surgeons Ireland; Council Member of the International Association of Oral and Maxillofacial Surgeons; Honorary Maxillofacial Surgeon to the Irish Rugby Football Union; Member of the Committee of IRFU Charitable Trusts for Seriously Injured Players; Member of the Medical Scientific and Welfare Committee of the GAA. Mr Beirne is also involved in Minor and Under Age Gaelic Football with St Vincent's and Raheny GAA Clubs and Under Age Soccer with Home Farm Football Club.
In 1996 Mr Beirne was named Winner of the Leibinger Prize of the European Association of Cranio-Maxillofacial Surgery (EACMFS). The Association is the most prominent and highly respected professional group for the specialty of maxillofacial surgery in Europe and has a high profile in other parts of the world.
A keen sportsman, Mr Beirne is a former Irish Tennis International and was a member of the Irish Davis Cup squad between 1977-1982. He also won a Leinster Senior Schools GAA Medal with St Fintan's High School Sutton in 1974.
Services include:
General Oral and Maxillofacial Surgery
Facial Trauma and Fractures
Oral Surgery

Removal of Impacted Wisdom Teeth
Exposure of Impacted Teeth
Removal of Cysts

Temporomandibular Disorders and Surgery
Oral and Pharyngeal Lesions
Facial Pain
Salivary Gland Disease