Dr Anthony Coughlan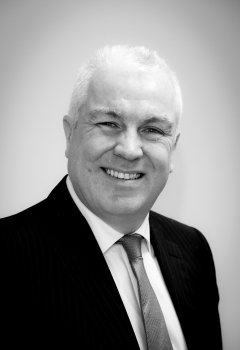 Dr Anthony Coughlan
Orthodontist BA, B.Dent.SC TCD, PC. Orth Tufts, Boston
Orthodontic Specialist
Clinic Hours:
Wednesday: 08.00 – 16.30
Office Hours:
Monday – Friday 09.00 – 17.00
Dr Anthony Coughlan is the founder and clinical director of Dublin Orthodontics.
Dr Coughlan has practised orthodontics in Dublin since 1995. Before specialising in orthodontics, he was a general dentist for 10 years. He received his dental degree from Trinity College Dublin and carried out his post-graduate orthodontic training at Tufts University in Boston, USA. Dr Coughlan was President of the Orthodontic Society of Ireland in 2007.
There are so many reasons that make Dublin Orthodontics the best choice for you and your family:
Over the years our orthodontists have successfully treated over 10,000 patients ranging in age from 6 – 60! They have extensive clinical experience and between them have treated virtually every type of orthodontic problem. At Dublin Orthodontics you benefit from the combined expertise of four specialist orthodontists who may consult on critical treatment decisions and complex cases. We have worked hard to gain a reputation for excellent orthodontic treatment and are proud to have become the trusted choice of many dentists and their families. At Dublin Orthodontics we use state of the art technology and advanced orthodontic techniques to provide you and your family with the most effective and efficient treatment possible. Our aim is to create a beautiful, healthy smile every time. We aim to exceed your expectations in quality of care and service and have brought together a professional, knowledgeable team of support staff who are committed to providing a friendly and caring environment for all of our patients. We aim to make treatment accessible and affordable by providing reasonable treatment fees and flexible, interest free payment plans.
Book a complimentary consultation to find out more about us and about how we can help you. We look forward to meeting you.
Services include:
Orthodontics for children and teenagers
Braces for adults
Metal Braces – fixed braces
Incognito – lingual braces
Ceramic braces – fixed braces
Invisalign – clear braces
Visit Our Website