Dr Geraldine Morrow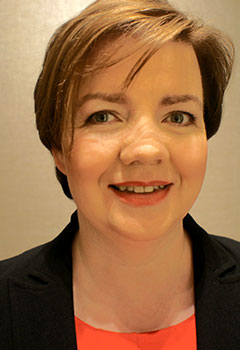 Dr Geraldine Morrow
M.B B.Ch BAO NRCPI
Consultant Dermatologist
Clinic Hours:
Monday – Friday: 09.00 – 17.00
Office Hours:
Monday – Friday: 09.00 – 17.00
Based in the heart of Dublin and serving clients all over Leinster & beyond, Dr. Morrow Dermatology is a professional medical dermatology service offering advice and treatment for conditions ranging from acne and psoriasis to infantile eczema, dermatitis, skin cancer, and more. The clinic is led by Dr. Geraldine Morrow M.B B.Ch BAO NRCPI, a Consultant Dermatologist registered as a dermatologist on the Irish Medical Council Specialist Register.
She is a graduate of University College Dublin and has been in private practice since 1995.. She also works as a lecturer in UCD. With many years of experience in medical dermatology, Dr. Morrow provides a personal, efficient and empathic service to all patients.
Services include:
MOLE MAPPING
ACNE TREATMENT
PAEDIATRIC ECZEMA – INFANT AND CHILD
ADULT DERMATOLOGY SERVICES

Acne
Acne Rosacea
Alopecia
Contact & Occupational Dermatitis
Eczema
Psoriasis
Skin Cancer
Fungal Skin Infection
Fungal Nail Infection
Wart Treatment
Mole Mapping

PAEDIATRIC DERMATOLOGY SERVICES

Acne/ Teenage Acne
Infantile Eczema
Psoriasis
Alopecia
Skin Cancer
Fungal Skin Infections
Fungal Nail Infections
Wart Treatments