Lisa Morrissey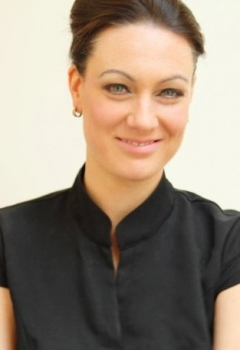 Lisa Morrissey
B.Sc.Dip Acu & TCM, Cert Clin. Med
Fertility Specialist
Clinic Hours:
Monday – Saturday 08.00am – 10.00pm
Telephone: 086 251 1992
Website: www.babysteps.ie






Lisa Morrissey, acupuncturist, founded BabySteps with the aim of bringing together Western and Eastern doctors and digital medical technologies to create a comprehensive facility covering all aspects of fertility.
Lisa was the first person to introduce these digital medical technologies into Ireland. The clinic utilizes the latest and most effective technologies from all over the World for assessment and treatment, applied by specially trained doctors and therapists. The focus is on assessing what isn't working properly in the body, and then finding out why. The aim is to overcome the root causes and trigger factors, followed by stimulating the body's own mechanisms in order to create and maintain good health. Testing how the human organism's foundational processes are functioning is an important starting-point to solve health and fertility problems, as we can then find out what needs to be tested further with other inhouse methodologies for causative relations. The tests also give important information on which lifestyle changes are most necessary to promote fertility and provide better balance and functional self-regulating mechanisms.
Lisa began her study of the human body while at National University of Ireland, Maynooth, where she received her Bachelor of Science degree in 1999. She then went on to integrate her knowledge of anatomy and physiology with some healing disciplines. Lisa is an authority in the area of natural fertility. She currently works as a fertility acupuncturist.
Lisa is an International keynote speaker on fertility and has given talks at Irish events, on radio shows and in Florida, USA. Lisa was the European representative on a fertility programme discussing fertility with specialists from America, Asia and Australia. Lisa recognised the need to have a clinic with both a western approach and natural therapists working together with some very advanced medical technologies to optimize the health of body and mind in preparation for fertility.
Services include:
Natural Fertility Diagnosis and Treatments
Natural Pregnancy care
Woman's Health
General Health Optimisation
Acupuncture
Digital Medical Technology assessments and treatments
For more information on the technologies and the clinic, go to Lisa's website.
Visit Our Website