Mr Colin Riordan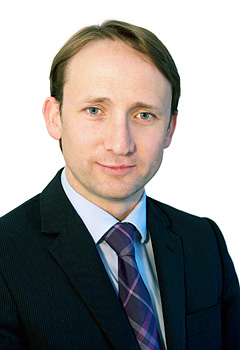 Mr Colin Riordan
FRCSI(Plast), EUR.DIP HAND SURG (FESSH)
Consultant Plastic (Aesthetic & Reconstructive) Surgeon
Clinic Hours:
Tuesday: PM
Friday: PM
Office Hours:
Monday: 09.00 – 17.00
Tuesday:  10.00 – 20.00
Wed: – Closed
Thursday – Friday:  09.00 – 17.00
Mr Colin Riordan, Consultant Plastic (Aesthetic & Reconstructive) Surgeon, is on the specialist registrar of the Irish Medical Council with a special interest in cosmetic and aesthetic surgery, breast surgery and reconstructive hand surgery.
Mr Riordan qualified in medicine from Trinity College Dublin in 1996 and completed a research fellowship at the Department of Plastic Surgery, Vanderbilt University School of Medicine in Nashville, Tennessee, which was followed by the Higher Surgical Training Programme in Plastic, Reconstructive and Aesthetic Surgery. In 2007, he completed a 12-month fellowship at Akademikliniken (Academic Clinic) Hospital in Stockholm, Sweden: the largest private hospital group for aesthetic and reconstructive plastic surgery in Scandinavia and the world's largest plastic surgery clinic known for its development of pioneering methods and techniques. Mr Riordan undergoes regular training in new technologies and techniques here.
In September 2011, Mr Riordan founded The Aesthetic Clinic at The Northbrook Clinic, which is partnered with Akademikliniken in Stockholm and which adheres to the same standards of excellence and quality care. The Aesthetic Institute is the only clinic in Ireland to offer Vectra 3-D Face & Body Imaging System. Using this technology, patients can see in 3-D how they will look post surgery and after non-surgical procedures. Operative procedures are carried out at the Blackrock Clinic.
Facial Treatments using exclusive AK Cosmeceuticals are delivered by Mr Riordan's specially trained accredited skincare team.
Services include:
Vectra 3D Face & Body Imaging System:

Breast Augmentation
Rhinoplasty
Chin Augmentation

Non-Surgical Treatment:

Anti-wrinkle injections
SoftLift
Fraxel® Laser Treatment
Facial Fillers
Body Contouring with Fillers

AK Cosmeceuticals

The AK Peel
TCH Peel
Tailored AK Cosmeceuticals Skincare Program

Hand Surgery

Dupuytren's Contracture
Carpal Tunnel
Trigger Finger
Hand Trauma
Wrist Problems
Ganglions

Reconstructive Plastic Surgery

Skin Cancers
Melanoma
Breast Reconstruction
Skin Lesions
Aesthetic Surgery:
Breast Surgery

Breast Augmentation
Breast Reduction
Breast Lift
Gynaecomastia
Inverted Nipple Correction

Face Surgery

Face Lift
Endoscopic Brow Lift
Fat Transfer/Grafting
Eyelid Surgery
Rhinoplasty
Protruding Ears
Lip Surgery
Chin Surgery
Scar Revision

Body Surgery

Abdominoplasty
Arm Lift
Liposuction
Tattoo Removal
Body Contouring
Fat Transfer/Grafting

Visit Our Website