Retainers after orthodontic treatment – Why? When?
Retainers after Orthodontic treatment – Why? When?
While achieving a good orthodontic result ie a functional, aesthetic and stable occlusion is our goal as Orthodontists – it is equally important that  we hold the result – hence the need for RETAINERS.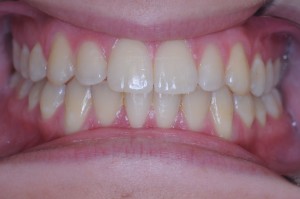 Retainers are designed to do exactly that, ie retain the teeth in the desired position.
Why do we need retainers?
It has been shown in some excellent studies that teeth are prone to moving back towards their original position for as long as 3-5 years post treatment and if proper retention is not planned into the care of our orthodontic patients then relapse is a big risk for some.
The first 3 months after the appliances are removed is the most likely time to see unwanted tooth movement as the bone is still malleable from the movement of the teeth through the bone and the bone needs to set around the teeth's final position – much like a fractured bone in your arm needs to be splinted to aid proper healing.
Certain types of movements are more at risk of relapse and will require a longer retention regime – in many cases for life.
1 Spacing
2 Severe crowding
3 Rotations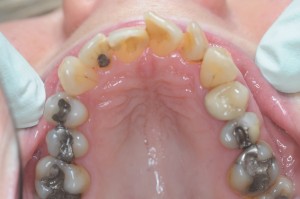 When do the retainers get fitted?
They are usually manufactured and fitted on the same day as the appliances are removed. The usual protocol that Dr. O'Donnell uses in the Northbrook Clinic is to place a fixed retainer inside of the lower teeth and a removable appliance in the upper arch.
The upper appliances ( be they clear or wire) are worn for 3 months full time then nights only and reduced over time until we are sure that the teeth are stable. In some cases fixed wires retainers are also placed in the uppers.
What do the retainers look like?
A Removable Hawley type appliance is the conventional appliance and is made from stainless steel and hard acrylic and is adjustable , easy to wear and is the most common retainer.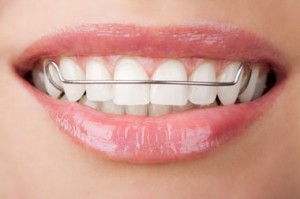 Removable Essix retainers are clear and worn similar to a Hawley full time for 3 months then nights and then gradually reduced. These are popular as they are very aesthetic and small but are not as adjustable and can be fragile.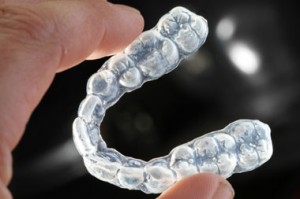 Fixed wire Retainers:
These are typically stainless steel or gold and are fitted to the inside of the teeth, secured with a dental composite and hence are very aesthetic but will require some extra effort in keeping them clean.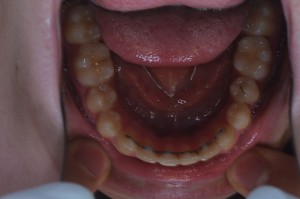 Dr. Maghnus O'Donnell
B.A., B.Dent.Sc., M.Sc.(univ of Lond), M.Orth.RCS (Eng), M.Orth.RCS(Ed)
Orthodontic Specialist,
Northbrook Clinic,
OSI Orthodontic Society of Ireland Council