Dr John Lawlor, advises patients to ensure their Orthodontist is an Orthodontist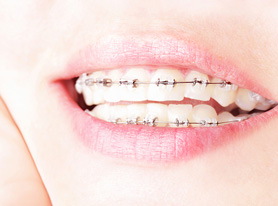 Go online today to search for orthodontics and you will be inundated with dental and orthodontic websites.
Bombarded with so much information it can be very confusing and difficult to sort through to get any perspective of what might suit a patient's particular problem or needs.
The most important thing for anyone exploring Orthodontics is to find someone who is properly trained to make the correct diagnosis and devise the correct treatment plan, and who is then capable of carrying out that treatment to the level you expect. Orthodontics is one of two specialities recognised by the Dental Council of Ireland, the governing body for dentistry in Ireland, and all specialists are listed on the Register, which is available to the public through their website.
Dr. John Lawlor says, 'Orthodontics is a complex subject requiring a special skill set to diagnose and treat, so if you are looking for an Orthodontist, look up the Register of Dental Specialists on the Dental Council website'.